Welcome to the Future of Marketing and Digital Advertising for Healthcare
We specialize in developing successful advertising campaigns and marketing strategies for the healthcare industry. We have years of experience working with Dermatologists, Estheticians, Orthopedics, Chiropractors, Personal Trainers, and Naturopathic Doctors. Let us help grow your practice and increase revenue through a variety of methods we have developed specifically for the healthcare industry. Whether you're a large clinic or a solo entrepreneur, we can develop a customized solution that will create multiple streams of income for your business and grow your practice.
Expertise in both Medicine & Marketing
With over 10 + years of experience working as a Critical Care R.N. Aaron Moseley, founder of Motivate Your Passion has the knowledge and skillset to understand the complex procedures and treatment offerings of any medical practice. His experience working in both modern medicine and naturopathic medicine along with his marketing expertise makes him the ideal partner to help medical professionals grow their practice. Aaron has also worked as a consultant among new healthcare clinics, pharmaceutical companies, and within the Hospital Corporation of America in developing marketing campaigns for new products and services. Aaron currently serves as the Marketing Director for MYP as well as an Adjunct Professor at the University of Belmont College of Nursing.
"We couldn't be more pleased with the work Aaron and his marketing team has done for our business! He listens to our needs and works to grow our business as if it was his own. He has become a vital part of our team. If you are looking for a dedicated marketing specialist look no further, Motivate Your Passion is it!"
Kelly Howard
Compass Cellular Healing
"Aaron and his team have gone above and beyond to create a professional creative product for our new distribution company. He continues to help us with the nuances and integration across our platforms as it relates to our brand and site. Thank you!"
Kimberly Vaughn
HPI Hair Partners
"Aaron does a great job. He is professional and listens to the needs of you and your business. He is quick and efficient. Thank you for all your hard work."
Jennifer Rouse
Traction Med
"Fabulous service from start to finish with the build of our company website. Aaron is very knowledgeable in what he does and has vast amounts of ideas to add along the way! We would recommend Motivate Your Passion to anyone thinking about website design or marketing! We will be using MYP in the future!"
Shelby Sheets
Rank One Medical
We design high-performing and secure websites specially engineered for the healthcare industry. Our websites are mobile-friendly, patient safe, and ready to sell any of your products or services online. Creating a well-designed user experience can have a significant impact on your patient growth rate. Most clinics today see a wide variety of patients of all ages. To help improve their experience, our Nashville digital advertising experts custom design healthcare industry websites that cater to both mobile and desktop users. Having a clean and easy-to-understand online presence with great navigation will help your potential patients better understand your services and treatment offerings. This will ultimately lead to more satisfied patients and higher revenues for your practice.
Let us build you a website that performs and responds to your customers.
We understand the unique challenge of creating great content for your company while maintaining patient privacy. Our photographers understand HIPAA privacy laws and are very comfortable working inside medical offices, clinics, hospitals, and surgical suites. We will work to strengthen the image of your brand in a professional and authentic manner. Having a strong visual presence online can have a significant impact on how potential clients perceive your business. Updating your Google My Business profile, website, and social media can help provide trust and awareness for your patients. Statistics show having a consistent online presence has a strong impact on customer engagement and retention in regards to growing a medical practice.
Grow your practice and client trust with professional photography for your business.
Social Media & E-mail Campaign Management
Let us focus on all of your social media marketing needs so you can focus on growing your business. We can help explain your medical offerings and treatment services in a way that people can understand and get excited about. Medical practices often have treatment offerings that are difficult to explain to patients outside of a consultation. To add to the headache is most Physicians have no idea of relaying this information to their prospective patients in a way they will understand. Our experienced Nashville digital advertising team can help bridge the gap between complex medical jargon and present the information to your patients in a way they can understand and appreciate. We will also work with your practice to identify the key areas and service offerings you want to promote. We will also develop specific marketing campaigns that are tailor-made for your patients. Let us focus on growing your practice while you focus on providing the highest quality of care for your patients.
Grow your business through social engagement and campaign marketing.
Your office needs efficiency. You also need a great way to communicate, respond, and record to every inquiry that comes through your website. We can create customized HIPAA verified forms that gather any information you want to capture. Our forms can mold into any workflow or CRM making sure your office manager can work and gather important client information in a secure way. Patients will be able to fill in demographic data, history and physical information, medications, and anything else you would like to ask. Our forms are encrypted and HIPAA verified to maintain your patient's privacy and give everyone a convenient way of gathering and sharing sensitive information.
Bring your dated office paperwork into the digital age.
Create Passive Income using E-Commerce & Memberships
Are you looking to increase your revenue? Imagine selling any of your current products or services directly to your patients from your online website. Increase profits and engage your customers by giving them a convenient way to stay in touch with promotions, e-books, membership packages, and more, all while being able to purchase from you directly from anywhere. While not every type of medical practice may benefit from membership programs, we are continuing to see the demand for membership pricing for direct primary care, medical spa's, naturopathic services, and dietary programs. Ask us today how your practice may benefit from offering select services and products online.
Increase revenue through passive and residual income.
Sell Your Products Online
Wholesale Medical Grade Products
Access to Online Medical Dispensary
Online Store Setup with Products
Payment Processing Integration
Integrate with any CRM or E-mail Campaign
E-Book Development Assistance
Graphics and Design Layout
Sell Unlimited E-Books and Packages
PDF Conversion for Easy Online Download
Complete Integration with Website
Connect to Payment Gateway
Membership Development Strategy
Passive and Active Income Strategies
Create Multiple Packages for Your Clients
Accept Recurring and One Time Payments
Create Specials & Discounts for Promotions
Automated Payment Processing and Refunds
Get Your Practice Visible Online with Search Engine Optimization
Does your practice show up on the first page of Google? If not you could be missing out on thousands of potential new patients trying to find your business. Most individuals do not look past the first 5 options when reviewing search results on Google. Having your business properly optimized online can have a significant impact on the growth of your practice. Our Nashville digital advertising experts will perform an in-depth analysis of your business as well as your competitors to identify the main keywords people are searching for in regards to your specialty. We submit your business to all the top search engines, optimize your website, and input high value keywords to make sure people can easily find your practice online.
Our 3-step approach to getting your business to be #1 on Google.
Step 1
Google Webmaster Tools Account Creation
Google Analytics Account Creation
Major Search Engine Submission
Local Business Directory Submission
Business Listing Network Submission
GPS & Mobile Map Submission
Step 2
Advanced Keyword Research
Website User Interaction Evaluation
Website Loading Speed Evaluation
Bulk Optimize Website Content
Website SSL Encryption
Bad Link Cleanup
Step 3
Local Business Keyword Entry
Website Content Metadata Entry
Internet Marketing Consultation
XML Sitemaps Entry and Submission
Googlebot Crawling for Page Indexing
Monthly Ranking Reports and Evaluation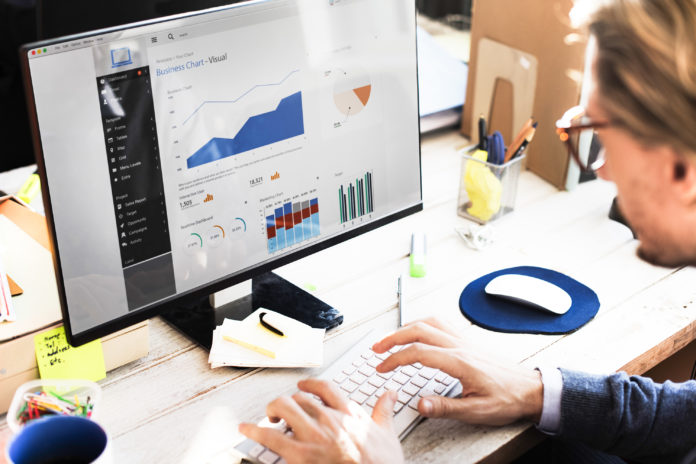 Using a combination of keywords, back links, and data; we work hard to improve your organic visibility, driving more organic search traffic to your website.
Let us find the best strategy to grow your practice and start increasing revenue today!